Many our customers have already entrusted us and a searching for their homes in Ho Chi Minh City, Vietnam. We look forward to serving you for many years.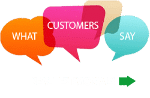 Nicole Jacobs
2020-03-30T05:39:39+0000
I am so pleased with the service provided by Honeycomb, especially my agent Myra. She was so helpful, professional and assisted me every step of the way. I would highly recommend this company and will gladly use their services again in the future 🙂
Lucynda Jensen
2020-03-16T10:11:04+0000
Excellent service, really listen to what your requirements are and send over lots of options! Very attentive and quick to respond to things - would definitely recommend
Mac Kennelly Cross
2020-03-15T07:23:03+0000
Tomi was my agent who was very helpful and supported me to find an apartment to my requirements. He met with me in the evenings and weekends to view apartments as I work in the week which was very helpful! He was always available on WhatsApp and sent me apartments daily and made the whole process very simple and easy. He helped me get the best price for the apartment and sorted all contracts and admin between myself and the owners. I would highly recommend Honeycomb Real Estate and Tomi!!!!
Cate Pham
2020-03-08T05:53:42+0000
Sophie Uong was so helpful in our apartment search! We love our new place, and we never would have found it without her. Looking for an apartment with a toddler in tow is not easy, and Sophie made it so much easier. Can't thank her enough!
Ben Doyle
2020-02-28T01:58:57+0000
Jessica has been a huge help and we were able to secure a great apartment within days of being in Vietnam and at a good price. I would happily recommend Honeycomb real estate as your HCMC property agents.
Natalia Moreno Hendrickson
2020-02-26T14:21:33+0000
I contacted dozens of real estate agents when I moved to Ho Chi Minh City, and Jessica was by far the best. I felt she was honest and fair, had the most options to show me of all the agents, and was very effective in her negotiations for me. I have a dog and had very particular location requirements so it wasn't easy! Not only that but she has followed up to make sure I am settling well in the new apartment and that there are no issues. I feel well represented during the closing process and throughout my time renting. I recommend Jessica wholeheartedly!
Samuel Sonder
2020-02-26T14:14:47+0000
Very good helpful service our Agent Jessica was really friendly and fully responded to our wishes, we would be happy to recommend her and Honeycomb again! Thanks a lot.
Luitpold-Alexander Zollorsch
2020-02-26T11:59:40+0000
A friend of mine warmly recommended Amy from Honeycomb for the search of an apartment. Turns out it was one of the best recommendations I ever got. Even though I contacted her at an inconvenient time, she was instantly available and willing to support me for my search. My wishes as well as my ideas were gratefully received and based on this, some suitable apartments were quickly offered for viewing. The viewings took place on a Saturday, as I could not find time during the week due to business reasons. Nevertheless, the service was still great and there was always time to discover the

...

apartments, to ask questions and make suggestions. I always felt that I was in good hands and can honestly say that it was not an apartment search but an apartment finding. So in the end, the whole contact, search and paperwork processes went very quickly and led to a happy ending. Well, I can re-recommend Honeycomb without hesitation and would be happy to enjoy their excellent service and outstanding expertise again in the future. Because, well - who knows? ☺️ Many thanks to Amy and the whole Honeycomb team! 🙏🏽

read more
Anhy Nguyen
2020-02-23T13:29:03+0000
Our agent Sophie was absolutely brilliant! she listened to our requirements and sourced exactly that and more. She continued to work tirelessly for weeks and always went the extra mile. We ended up taking an apartment that was within our budget with great interior design. It even had a sewing machine, which was not a requirement but an absolute plus for my fashion business. Thank you Sophie for changing the way we live, you're a gem! 👌
Ines Dias
2020-02-22T05:48:16+0000
Honeycomb offers a great service. My agent Jessica was amazing, she really went above and beyond to find the perfect place for me, and believe, I'm very picky 😅 She sent me several options, search the ones that I shared with her and always kept me up to date with what was going on. I'm super grateful for her help. Thank you Jessica and Honeycomb for all your help!
Euan Donnelly
2020-02-19T13:47:19+0000
Sophie showed me around apartments this week and she was a great help. Very well organised, showing me 10 suitable places across 4 complexes based on what I'd described. She also provide a breakdown page of all the apartments, size, cost and summary any useful information. I would definitely recommend her.
Wendy Huynh
2020-02-07T03:40:08+0000
I would highly recommend Honeycomb. My agent, Jessica was incredibly helpful and professional throughout the entire process. She made my move completely hassle free and stress free, which we all know is never the case. Even today, she is still super responsive and happy to help me with any questions that I may have. Thank you so much, Jessica and Honeycomb!
Mey Stef
2019-12-24T08:55:08+0000
Professional and friendly service. Always ready to support. Thanks Amy for your help
Leo Godoy
2019-12-24T08:38:34+0000
The staff is so friendly and professional!
Cuong Le
2019-10-29T02:32:03+0000
I was recommended to this company by a good friend hoping for good results. I contacted the company via FB and surprisingly they asked me to email them instead. I emailed them and they did reply asking me for details of my requirements. After receiving my requirements, they didn't bother replying even after 3 more follow up emails - not even a common courtesy reply. Based on my own personal experience, I would not recommend this company. Customer service needs some serious improvements.
Daoud Alt
2019-10-21T23:06:59+0000
This company is a total scam. First of all the prices are up to 20% above the market price. Secondly You will be signing contacts directly with landlord and I my case I couldn't meet him nor getting his phone number. Which means in case of any conflict you end up facing the wall. This company will not be responsible. Third point be very careful when you sign your contract: You will be probably paying more than the actual price based on a higher exchange rate USD/VND in case you sign your contract in USD. Finally the people who work here are not professional and should not be working in

...

real estate sector. I definitely do not recommend dealing with them! Be careful...

read more
Rachel Hahn
2019-10-20T17:52:30+0000
Our family needed to find a proper place to live in HCMC in a week. Although we had lived in HCMC for a year, finding the very one which is the right for us was really hard. Then I found out Honeycomb website, asked for help, Summer (Huyen) was the sheer genius that she closed the contract with swift, hearty, and super helpful negotiation. She took care of every detail of our family, and helped us from A to Z. I highly recommend Summer (Huyen). If you look for a house of a family in a hurry, Honeycomb won't disappoint you. 🥰
Ana Piot
2019-08-11T02:50:49+0000
Very professional and friendly company and staff. I would highly recommend Honeycomb Estate. My agent was Sophie and she did fantastic service. Thank you Sophie for all.
Suz Dino
2019-08-05T09:16:46+0000
I would highly recommend Honeycomb estate agents for helping you find an apartment in HCMC. Sophie gave me fantastic service- she was friendly, professional and has been ever so helpful even after I moved into my new apartment. Sophie listened to what I wanted and helped me look at apartments that matched my needs. She assisted me with setting up all the smaller detail with the building management like obtaining parking tickets and residents cards etc. Sophie was also very responsive by phone whenever I had a query or needed help. Thanks for your great service Honeycomb! I would

...

definitely use your company again.

read more
Shaun James
2019-07-16T09:11:52+0000
I want to personal thank Amber at Honeycomb for her professionalism and amazing work as our agent. Me and my partner rented an apartment in Masteri through Honeycomb and Amber managed our account. While we loved the apartment and Vietnam, both me an my partner had to leave much earlier then we expected due to work commitments back in Australia. Amber was nothing but perfect when we approached her about our early departure. She communicate with the landlord on our behalf and arrange everything in a challenging transition. We arrived at a great outcome for both parties and that was mainly

...

do to Ambers amazing work. Thank you so much for doing you best when your clients really needed the help. Can not recommend Honeycomb and Amber enough for people moving to Vietnam.

read more
Pieter William Niemand
2019-04-16T10:23:31+0000
Very professional company and staff. Amy is very friendly and really helped us a lot to find the best apartment. Honeycomb didn't just leave us after we signed the lease, Lana also have been a tremendous help with any problem we've had so far. Would definitely use them again in the future.
Lauren Garcia
2019-04-11T06:04:38+0000
Highly recommend Honeycomb. The staff speaks English very well and are very helpful and friendly. We don't know what we'd do without Lana's help in many situations and Amy was a breath of fresh air when signing our lease.
Rachael Tan
2019-03-29T02:33:06+0000
Great experience with Honeycomb Real Estate Co. Was helping a friend look for an apartment and Anna was a blessing! She lined up apartments which met our requirements to view. She was prompt in responding and attentive to our needs and requests, and nothing was too difficult for her to handle. It was not an easy process for us, but Anna worked it, and hard at it, till she succeeded. Thank you, Anna, for all that you have done.
Leslie Zhang
2019-03-23T10:43:07+0000
Great service. Helpful staff. Always willing to help. The person that helped me find the right apartment was named Tracy and definitely recommend her. Thank you very much!
Rose Feeney Panaccione
2019-03-22T09:33:30+0000
Honeycomb Real Estate was very helpful with our move to our new apartment at Masteri. Lan Anh is always so helpful in answering any questions and helps with any issues we have with our apartment. She always follows up with us to ensure we are taken care of.
Andy Hutch
2019-03-22T08:04:49+0000
Jessica has great English and is always available to help with any issues, particularly if you have just moved to Vietnam. This includes paying bills, negotiating with the landlord and anything else you need. Great service!
Tuong Anh Hoang
2019-03-22T06:30:04+0000
highly recommended especially Jessica. She is a friendly and competent real estate agent. She did all the paperwork and helped us with all our issues. Within days Jessica could find a good tenant for the apartment.
Vinod Patil
2019-03-22T03:56:04+0000
Good service by Jessica and always supportive. I will recommend highly.
Jim Okuley
2019-03-22T03:33:56+0000
We worked with Jessica to find a new place in Thao Dien. She did an amazing job!! Very helpful, knowledgeable and attentive. Highly recommended.
Kow Yong-Xiang
2019-03-22T03:33:36+0000
Jessica Nguyễn not only helped my family to source various options for rental, but more importantly, she took the effort to understand what we were looking for and hence we didn't have any wasted trips viewing apartments that didn't match our criteria. Beyond the initial rental, Honeycomb has also done well in providing end-to-end service, regularly following-up with me to check that all was well. They were always responsive whenever we needed help in the apartment (e.g. broken lock or leaking pipe). Having had the experience of dealing with various leasing companies / agents, overall, I

...

have been very happy in dealing with Honeycomb and Jessica Nguyễn. They have been nothing short of professional and responsible and handling their clients.

read more
Love Moore
2019-03-21T09:27:46+0000
Jessica and Lana are amazing!! Great service by Honeycomb
Corey Small
2019-03-21T08:40:19+0000
The team were always very responsive and supported us with anything we needed. I had a wonderful experience dealing with them.
Brenda Thomas
2019-03-21T07:44:28+0000
I have been amazed with the friendly and helpful service from Jessica, making me feel relaxed and assured that I would find the best apartment for my needs! Once she has shown me all the possible choices, she narrowed it down to my specific needs and left no stone unturned to find me just the best to suit my pocket! I must still make my final choice and cant wait to see her top picks for me! I am truly grateful and can recommend her and your company to any customer! You are in safe hands! Many thanks. Brenda Thomas
Andrea Sumo Bellato
2019-03-20T14:44:10+0000
Lot of choices and great service. Jessica was very patient with all our requests, trying to understand which apartment could suit us the best. Always available in case of need also after we finalised the rental contract.
Alek Sai
2019-03-19T06:24:47+0000
Cool guys, helps to find, helping to handle.
Andy Zoltan
2019-03-19T03:17:26+0000
Excellent experience with Honeycomb. Jessica was incredibly patient and showed me dozens of apartments without any pressure until I found one that I was happy with. I'll happily work with them again. Thanks Jessica!
Simon Hosking
2019-03-19T03:13:22+0000
Tracey is professional, responsive and extremely pleasant to deal with. Nothing is too much trouble. She understood and found my requirements in a timely manner. 5 stars.
Sebastian Ga
2019-03-18T05:53:15+0000
Honeycomb Real Estate and especially Ms. Jessica Thu, who cared about my search for the perfect housing were the best thing could happen for me here in Ho Chi Minh. A house, respectively an Apartment is most important for feeling comfortable in a big city like HCM. So this is why I always would choose Honeycomb and of course Jessica. They were always caring about each detail in the process of getting me my perfect housing. Taking care of my needs, my idea of a matching surrounding. Jessica and here team (Anna!) was there for me at any time, reachable in seconds and finding solution for all

...

barriers you have to face when coming from another continent. So to cut a long story short: I can make a 100% recommendation for Honeycomb and especially Jessica. Would choose these team again and again!

read more
Blue Melia
2019-03-18T03:35:18+0000
In a city where SOOOOO many real estate companies waste your time advertising properties that don't exist and send you to viewings that you didn't request, Honeycomb was a breath of fresh air. Reliable, concise, and always on hand to help. There was zero BS and everything was as it should be. A big shout out to Jessica who, to this day, 2 years on, continues to be my 'go between' myself and the landlords. Fantastic service...would definitely suggest you go with them.
Thomas
2019-03-18T01:09:53+0000
I had already my experiences of moving within Asia but I have to say Tracy is the best Real Estate agent I ever met. From understanding my needs, organizing and timing the apartment search (we visited 17 on one day without significant waiting times) until signing the contract she was always proactive and super supportive. After deciding on the apartment her colleague Lana took care of all the other things like Internet connection and so on. I have to say super professional and truly provide the best services to customers. I can highly recommend Honeycomb, especially Tracy and Lana.
Laurent Judge
2019-03-17T13:03:13+0000
Amy ( the agent) has been very helpful in finding us the appartment that matched our requirements in a prompt manner.
Elan Lai
2019-03-17T11:27:59+0000
Ms Tracy from Honeycomb is super efficient , professional to help us find right apartment ! I real recommend her for the appartement finding in HCM city ,Vietnam.
Mary Kelson
2019-03-17T11:01:21+0000
Ms Vicki and Ms Tracy were simply wonderful to deal with. They patiently worked alongside me in finding the right place and were both friendly and professional. Mary
Taimoor Kamran
2019-03-17T05:13:28+0000
Professional and helpful staff ( Amy and Anna Lương) Clear understanding of the need of customers for their apartments Provision of customer services post occupation of apartment Highly recommended
River Trương
2019-03-16T18:24:55+0000
I had experience with Honeycomb Real Estate Comepany with Emy Agent - she supported me a lot to finding apartment. I'm very satisfied how she work and supported me. Now I'm happy with my apartment and enjoying my life with new places. Thank you so much for supported me Honeycomb Real Estate Company. With sincerity and effort you will successful for your work to give lovely places for all customers. Thank you Emy again. I wish you success and happy in your life!
Adam Wiltshire
2019-03-16T00:30:54+0000
Jessica was most helpful in all aspects of our rental. We would recommend her service and would gladly gove a reference
Prasangani Mahesha
2019-03-15T09:37:27+0000
She is always provide good Service for us ...
Kanani
2019-03-15T06:39:21+0000
Amy was very helpful and good attitude She help me to view many options
Juan Suarez
2019-03-15T05:47:09+0000
Great service. Helpful staff. Always willing to help. The person that helped me find the right apartment was named Jessica and definitely recommend her. Thank you very much!
AnneSophie Hoffmann
2019-03-15T02:52:03+0000
Amy Young was super effective and helpful during all the process. First by email, sending me a lot of choices when I was still in France and then here. We visited a bunch of apartments in our taste, choice was hard to make but she helped us coz she knew our needs. So you can trust her and even ask for her to find you your home in Saigon.
Kat Smith
2019-03-15T02:30:20+0000
We worked with Amy and she was wonderful! We had a lot of ideas of what we wanted in an apartment and she made all of it happen and even more! She went above and beyond as a realtor. Highly recommended 😃
Raf Tudela
2019-03-15T02:07:11+0000
Totally recommended. If it wasn't for Amy and her support, we wouldn't have found our perfect apartment. She stood with us through the whole process making it easier and more enjoyable. Thank you, Amy!
Dylan Dickerson
2019-03-15T01:14:34+0000
Amy helped me find the perfect apartment 🙌🏼 I couldn't recommend a service any higher
J R Fdz Morena
2019-03-15T01:10:46+0000
Very good service! Jessica is great always available to serve and good worker.
Tim Dempsey
2019-03-15T01:02:44+0000
Really helpful in finding a great apartment in HCMC. Highly recommend 🙂
Grace Ju
2019-03-14T23:44:46+0000
Thanks.Amy so friendly and kindly
Simran Saini
2019-03-14T23:27:52+0000
Best service in town. Great experience thank you Amy you are such a sweety.❤️
KilSu Lee
2019-03-14T23:03:46+0000
I appreciate the Honeycomb to find good place in Ho Chi Min city especially Ms. Jessica and Ms. Amy.
Vic Valenzuela
2019-03-14T22:23:22+0000
Amy is very helpful in assisting me with the apartment rental as well as in responding to all the queries about the unit.
Hoa Pham
2019-03-14T17:05:12+0000
Good service! Amy always helped me during the time I was living in the apartment. I really appreciated her. If I need an apartment in the future, she will be the first person I call.
Jinny Saigon
2019-03-14T16:56:13+0000
Honeycomb is reliable partner, especially Amy was always helpful and responsible. Thank you Amy
Jaesuk Lee
2019-03-14T16:17:20+0000
Amy tries her best to fullfill !!! Happy to work with her
Sam Meyers
2019-03-14T16:06:30+0000
I like Honycomb Real Estate Company, especially though my experience with Amy Young. She's a helpful and caring representative of the company.
John Wu
2019-03-14T15:51:58+0000
good service. fast and professional
Romain Danggy
2019-03-14T15:51:24+0000
Serious real estate company. We met Amy and she has perfectly answered to our need. We highly recommend Honeycomb and especially Amy.
Mincheol Jang
2019-03-14T15:50:28+0000
They have many properties and hard working agents. I was asking some view during Tet holiday and agent Amy was replied and recommend many places with my long request.
Eunkook Park
2019-03-14T15:29:25+0000
Highly recommend this company! And staffs are very professional. Very helpful!
Curie Dang
2019-03-14T10:58:09+0000
I highly recommend using Jessica as an agent at Honeycomb. As an expat, I was unsure of where to start finding the perfect flat for my family. She patiently guided me through the whole process and continues to help me navigate any issues that arise with my flat. She is very patient and passionate about her job. Well done!
Dung Mai
2019-03-14T05:17:54+0000
I am happy with services provided by Honeycomb, especially the way they care for both Tenant and Landlord. Staff is super nice. Great!
Hernna Elisabeth
2019-03-14T04:34:15+0000
good service and reliable
Kieu My Nguyen
2019-03-14T04:32:34+0000
Working in with Vien for renting out my apartments, I am very pleased with his way in communication and services. He has been working with all his heart not only for the Lessor but also for the Lessee, and according to my opinion, it is fair and long term cooperation for all sides. What makes me impressed is their after-sale services. I would like to take this opportunity to say thanks to Lan Anh! Best wishes to you guys!
Juanjo Lopez
2019-03-14T03:51:46+0000
Is quite hard when it comes to take the right decision to live in a new place, new country but this company truly make it easy proving a great service! Highly recommend!. Good work Sam.
Jude Grageda Moran
2019-03-14T03:29:05+0000
Honeycomb through the support of team leader Sam has provided me with the right apartment to rent at a good deal. Appreciate the team's enthusiasm in providing good service. Also customer service team are quick to react. Thanks Honeycomb for providing a home away from home.
Marzia Delsante
2019-03-13T13:58:38+0000
I highly recommend their services,they are really professional and helpful,even after we moved in with all the little problems we had. Huge shout out to Jessica!!she's the best 🤗
Alaoise Mc
2019-03-13T13:27:56+0000
Would highly recommend Honeycomb Real Estate. We have been dealing with Judy, who has been so kind and who has gone above and beyond for us to make our experience in Vinhomes extremely pleasant.
Giovanna Favoroso
2019-03-13T12:52:05+0000
Amazing service, very caring and helpful. Jessica was an angel ❤️
William Garcia
2019-03-13T12:42:33+0000
the agents are very nice and professional .
Grace Kim
2019-03-13T12:18:38+0000
Jessica from Honeycomb has helped me find a home that checked all of the boxes on my list of needs and desires. She and her team were always professional, responsive and friendly. In my experience, they bend over backwards even after we moved in. Our move to Vietnam went smoothly thanks to Jessica and her team.
Rob Nicol
2019-03-13T12:16:33+0000
I just started my second long term lease through Honeycomb with Jessica as my agent on both occasions. When I first looked at apartments in 2017, Jessica was fantastic lining up different apartments for viewing every night until I found the perfect one. When I came back after a few months break I contacted Jessica to find me another apartment, which of course she did. Very professional, great service and nothing is too much trouble. I have recommended Honeycomb and Jessica to several friends and I would certainly use their services in the future.
Steph Mason
2019-03-13T11:49:11+0000
I had a really great experience with Honeycomb when I was looking for my apartment. Jessica is so helpful and made the whole experience very easy. Highly recommend!
Stephanie Stadler
2019-03-13T11:35:06+0000
We worked with Jessica to find a new apartment in HCMC and were very impressed with the professional service we received. She understood very quickly what we were looking for, responded super fast and was throughout the whole process very reliable and nice. The company has many high quality apartments in different areas, which gave us a good overview of the market. I can highly recommend Honeycomb and would work with Jessica again any time! 👍👍👍
Amin Taheri
2019-03-13T11:30:22+0000
Great service, would highly recommend to anyone looking for an apartment. Jessica was my agent and she ensured I found exactly what I was looking for.
Sally Wong
2019-03-13T09:50:48+0000
Indeed a very reliable company to work with. After sales service is very good too. I highly recommend that if u r looking for an apt or wish to buy or sell to contact them. I had a very good experience with them. 😁
Enrick Bui
2019-01-10T04:22:46+0000
Last year, my girlfriend and I moved out of our Masteri apartment. After leaving the unit, we found it difficult to communicate with the apartment owner regarding our pending security deposit. In fact, this headache went on for months and the owner became non-responsive. Although the process was frustrating, we were grateful to Honeycomb Real Estate Company for eventually stepping in to mediate the move-out process with the owner on our behalf. They took the initiative to communicate the terms and handled correspondence between both sides. Thanks to the efforts of the Honeycomb team, we

...

have since been able to finalize our move-out and receive our security deposit. Thank you!

read more
Lan Anh
2018-09-22T08:35:02+0000
Đại Lợi Nguyễn
2017-03-09T03:08:00+0000
Nguyen Vinh Quang
2017-03-09T02:59:59+0000
Thuanphuong Tat
2015-12-01T06:13:13+0000
Many apartments for rent in HCMC, modern and good price, best service.
Next Reviews